Masai Mara in Kenya (2015)
The Maasai Mara is one of the best places in the world to see game. The Governor's Camp is the best place to stay and was our home for the duration of this visit, as it had been for three other visits.
We stayed in a Plains tent, overlooking the Masai Mara.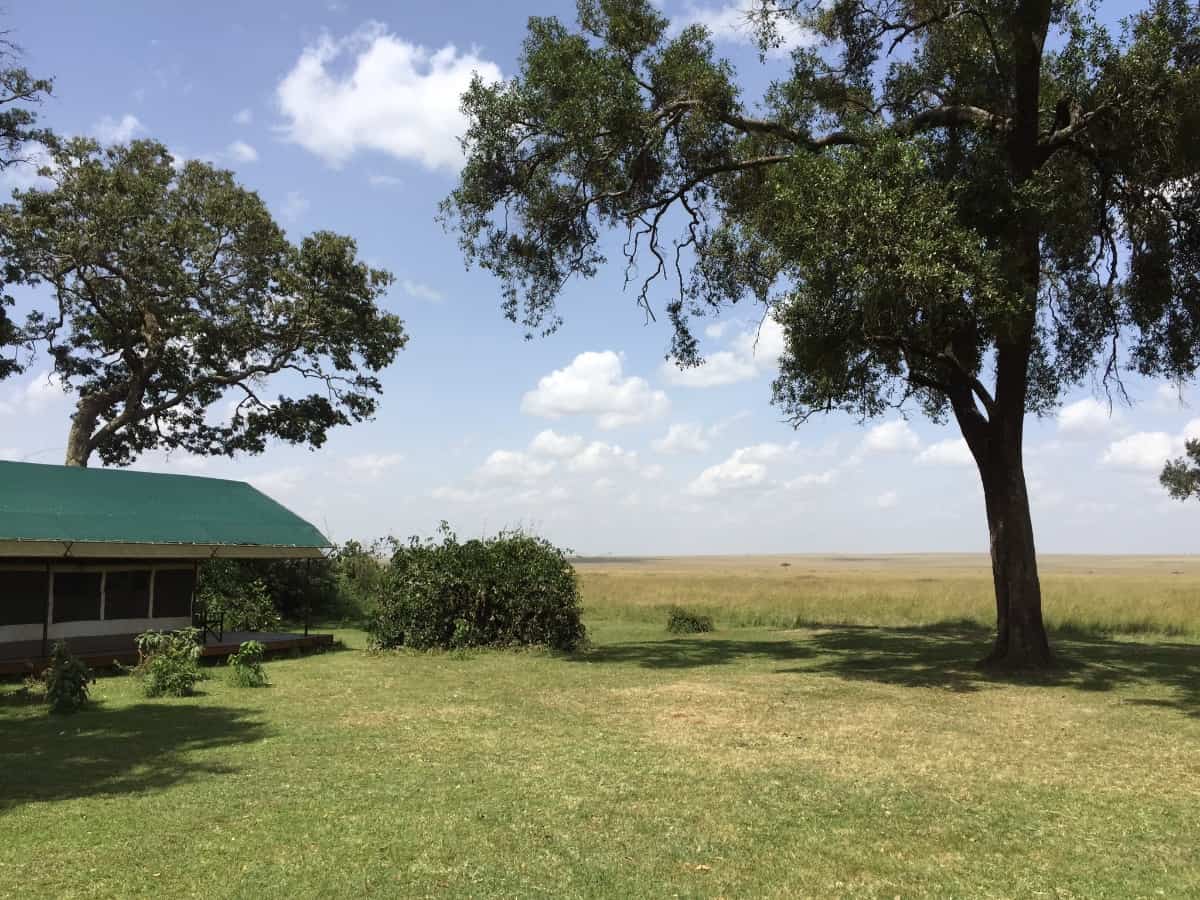 There are no fences between the camp and the game, so one night we were lucky enough to be woken up by the sound of a wild elephant that was so close to our tent that we could hear it breathing. We heard hippos fighting in front of our tent. In the distance, we could hear lions and hyenas. The sight of hippos walking through the camp at night was magical.
For the first time, we had an hour long stop by a mother leaopard and her almost fully grown cub. She was resting, and he was chewing on the carcass of a springbox, which she had carried up on a branch around three mettres off then ground. As he gnawed at the neck, the skull detached and fell to the ground, narrowly missing the sleeping mother leopard. With an angry snarl, she got up and clambered up the tree to 'have words' with her son.
---