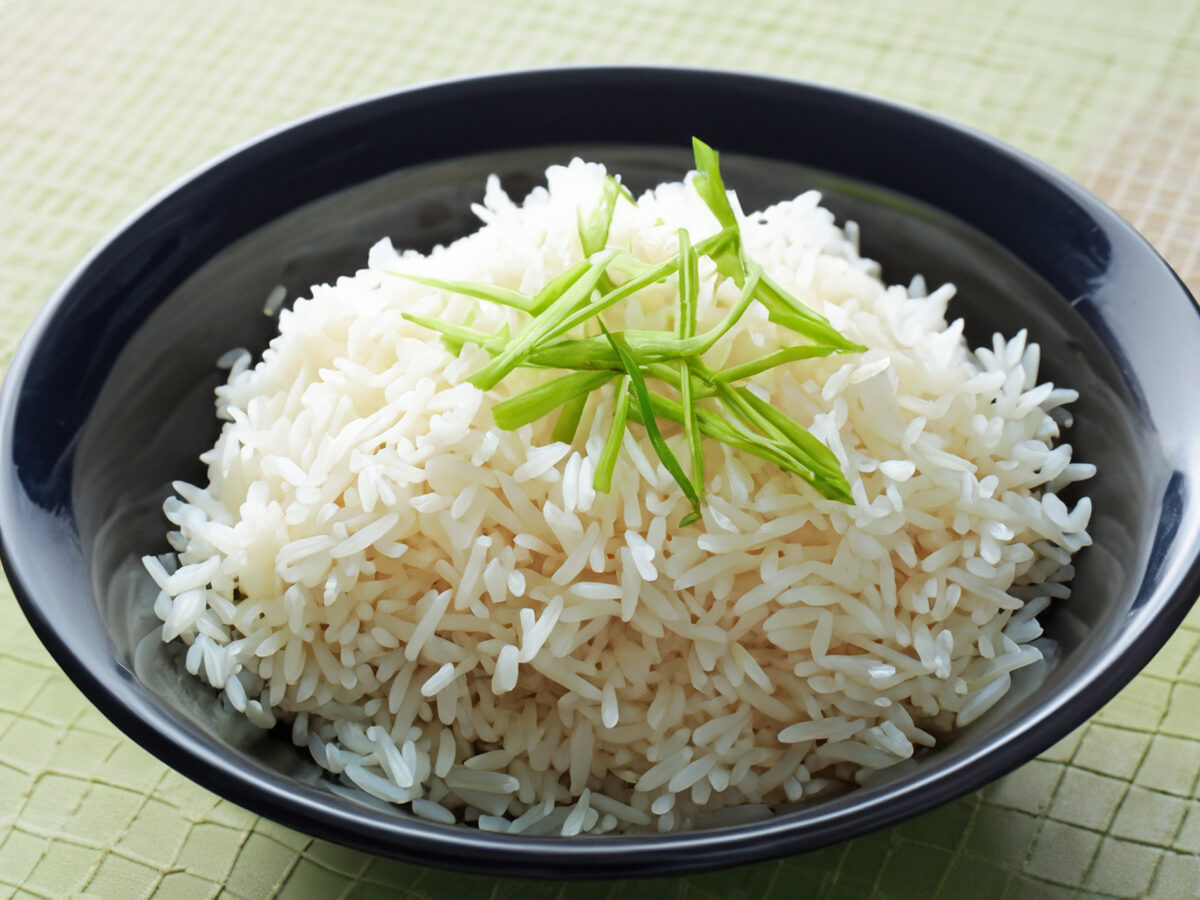 Basmati rice
Basmati rice has a name that derives from the Sanskrit word basamati, which means "fragrant."
Basmati rice is a North Indian variety of rice grown in the foothills of the Himalayas. This rice can be described as having a nutty flavor with a hint of floral notes. Many chefs and home cooks like working with basmati rice because it has a long grain that is slightly tapered at the end.
Ingredients
1

tsp

Rock salt

1

cup

Basmati rice

2

cup

water
or
tsp

Rock salt

120

g

Basmati rice

240

ml

water
Instructions
Wash the rice under cold water using a sieve or colander, or rinse in a pan until the water runs clear. This vital step prior to cooking removes any excess starch, giving you more separate, fluffy grains while bringing out the basmati's flavour.

Add the washed rice to a pan of water using a 2 to 1 water-to-rice ratio. So for 120g of rice use 240g/ml water. The correct ratio is important to make sure the grains cook perfectly – not too dry or slightly soggy. Stir, cover and cook the rice for 10-12 minutes over a low heat.

Remove from the heat, keep covered and leave to stand for 3 minutes.

Fluff it up with a fork and serve. 
---
---