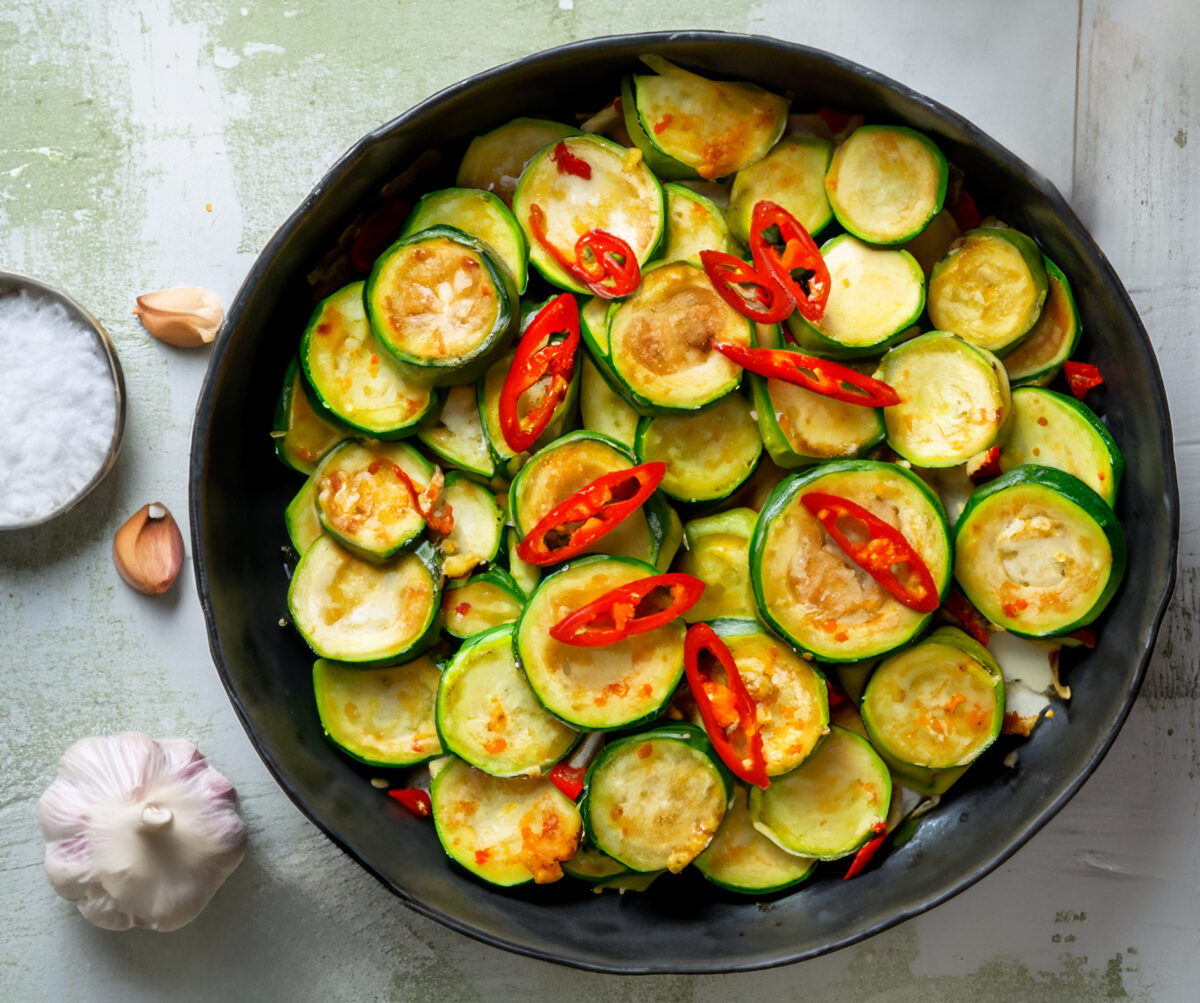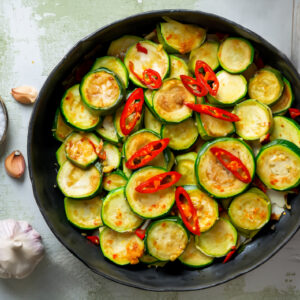 Chilli courgette
Chilli courgette, also known as spicy zucchini in some regions, is a delightful and flavorful dish that combines the mild, fresh taste of courgette (zucchini) with the heat of chilli peppers. It is a popular and simple recipe that showcases the versatility of this common vegetable.
Typically, chilli courgette is made by slicing the courgettes into thin, uniform pieces and then cooking them with a variety of spices, including chilli powder or fresh chilli peppers, along with other complementary herbs and seasonings. Commonly used herbs and spices include garlic, cumin, paprika, and sometimes a hint of cayenne pepper, depending on the desired level of spiciness.
The addition of chilli peppers adds a kick of heat that enhances the overall flavour profile, making it an exciting and satisfying side dish or a standalone meal option.
Overall, chilli courgette is a vibrant and tasty dish that beautifully balances the mildness of courgettes with the boldness of chili peppers, creating a delightful culinary experience for those who enjoy a bit of heat in their meals.
Ingredients
500

g

courgettes

(sliced)

2

item

red chilli

(chopped)

2

clove

garlic

(crushed and chopped)

½

tbsp

olive oil

½

tbsp

salted butter
Seasoning
½

tbsp

black pepper

½

tbsp

rock salt
Instructions
Slice the courgettes and chop the garlic and red chilli.

Season to taste with black pepper and salt

Sauté the courgettes in olive oil and butter until they are tender and slightly caramelised.
---
---