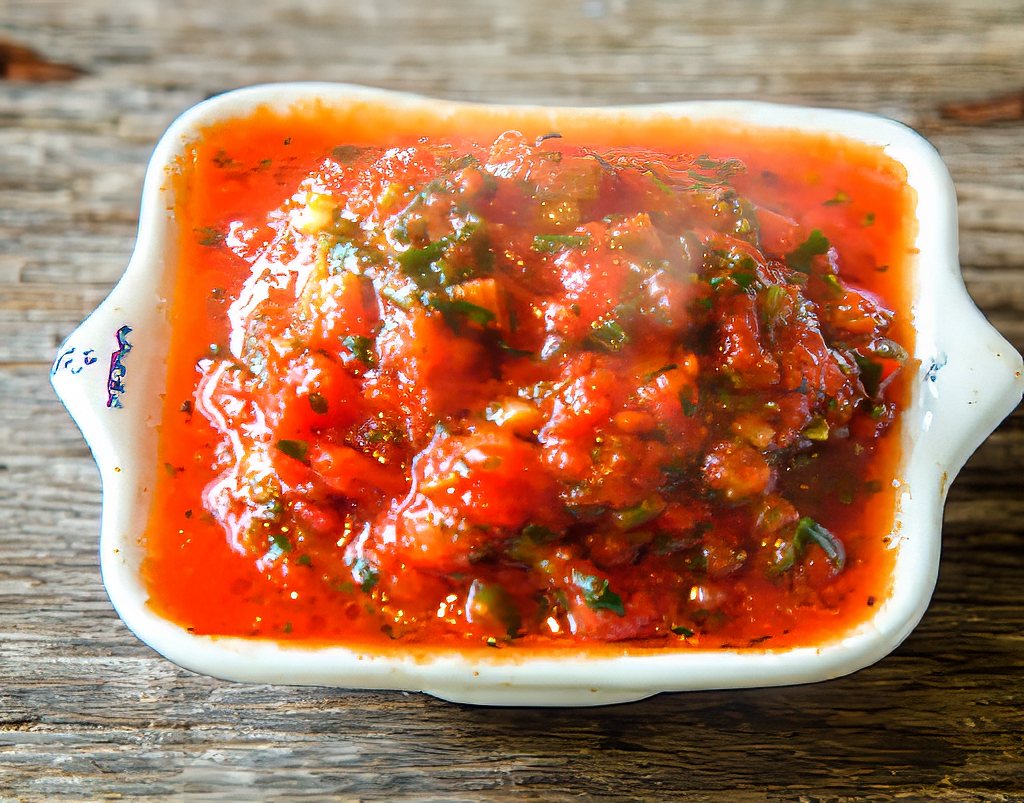 Hogao
Eight months before my son was born, I was working on a project in Colombia. One evening, my local host took me and the team to a Parrillada in the hills overlooking Bogata. The meat was awesome, but the salsas that accompanied the meat were mind-blowing. This is one of those salsas.
Here's a recipe for Hogao, as commonly prepared in the Bogota region of Colombia:
Ingredients
Sazón mix
1

tbsp

ground cumin

1

tbsp

achiote

annatto powder or paprika

1

tbsp

garlic powder

1

tbsp

salt

1

tsp

ground black pepper

1

tsp

dried oregano

1

tsp

ground coriander

optional
Cookiing
4

large

tomatoes

(chopped)

4

large

spring onions

(finely chopped)

4

clove

garlic

minced

4

tbsp

vegetable oil

1

tsp

ground cumin

1

tsp

rock salt

1

tsp

Sazón mix

½

ground black pepper

¼

cup

fresh coriander leaves

(chopped)
Instructions
Prepare the Sazon mix
In a small bowl, combine all the ingredients thoroughly.

Mix well until all the spices are evenly distributed.

Store the sazón in an airtight container or a sealed jar for future use.
Cooking
Heat the vegetable oil in a large skillet over medium heat.

Add the chopped onions and garlic, and sauté until the onions become translucent and the garlic is fragrant.

Add the tomatoes to the skillet and cook for about 10-15 minutes, or until they have softened and released their juices.

Stir in the ground cumin, salt, and black pepper, and mix well with the tomato mixture.

Reduce the heat to low and let the mixture simmer for an additional 10-15 minutes, stirring occasionally.

Add the chopped cilantro during the last few minutes of cooking.
Serving
Once the hogao has thickened and the flavors have melded together, remove it from the heat and let it cool slightly before serving.
Notes
Hogao is a versatile and essential Colombian sauce that adds depth and flavor to various dishes. It can be served with arepas, empanadas, grilled meats, and other Colombian specialties, adding a delightful taste of Bogota's culinary heritage.
---
---